One of the added perks of the variety of international keyboards available on the iPad, is that you can have some fun with your folder names. You can choose from foreign languages (I have used Japanese for work-related and Japanese study folders), Emoji, or even Kaomoji. This is exactly what I was playing with this afternoon (instead of completing that pesky grant proposal).
So, this is what my homescreen looked like before having fun with the folder names.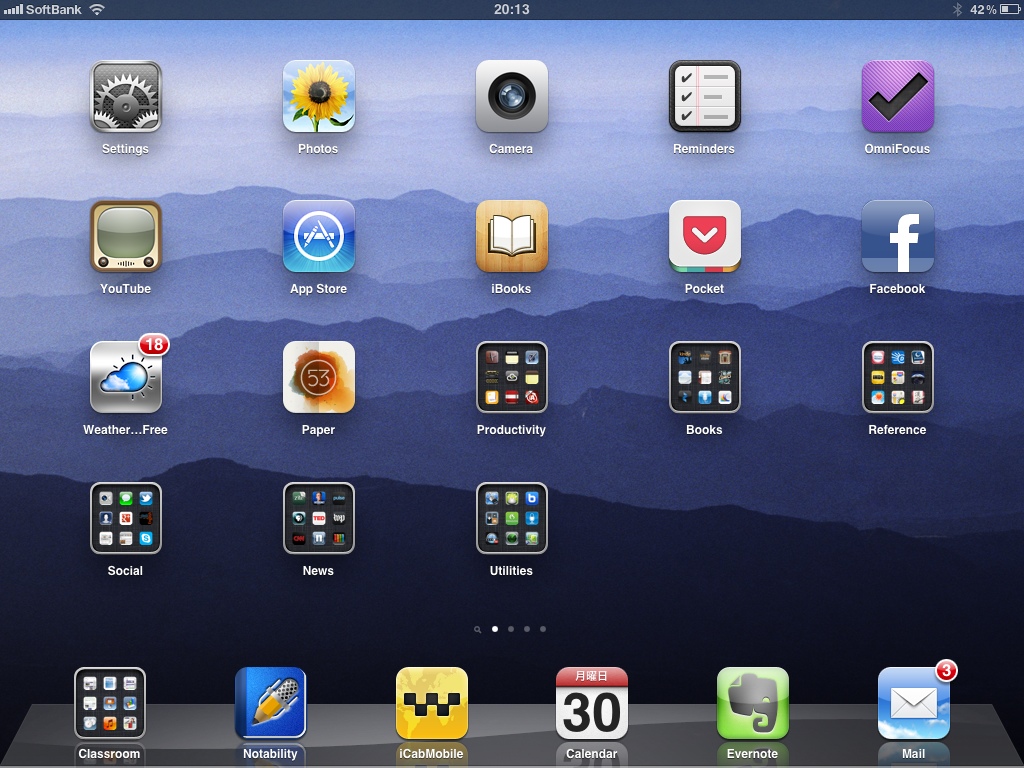 After taking this screenshot I tapped the Settings app up in the right corner to check that my keyboard settings included "Emoji" (General / International / Keyboards: Emoji).